Please join us on Saturday, June 10, for the 2023 A Walk in Their Shoes event, hosted by CVOEO's Samaritan House, Franklin and Grand Isle Community Action, and Voices Against Violence/Laurie's House, in partnership with Martha's Kitchen.
As a critical fundraiser for local emergency service and food providers, the event aims to educate the community about homelessness in Franklin and Grand Isle Counties by offering an opportunity to learn about the daily challenges that our unhoused neighbors encounter. A Walk in Their Shoes participants are provided with a guided tour around St. Albans by CVOEO staff members and volunteers who share information about what it means to experience homelessness in our community.
Why it Matters
Last year, 350 people experienced homelessness in Franklin and Grand Isle Counties, and our doors were open to offer support, resources, and hope. All funds raised through A Walk in Their Shoes will go directly to assisting individuals and families experiencing homelessness in their transition into safe, affordable, and permanent housing.
If you are unable to attend the event and wish to make a donation, please donate online or mail a gift to:
Samaritan House
"A Walk in Their Shoes"
20 Kingman Street
St. Albans, VT 05478
How to Participate
All participants are encouraged to register via our online fundraising campaign, and to set a fundraising goal of at least $100. To begin, visit our campaign page.
Individuals, organizations, or groups can register to raise funds to support this work. Please note: if you plan to register as an organization or team, please select the "organization" option after you click "create a new account" at step two.
Call Jason Rouse at 802 862 2771 X744 or email connect@cvoeo.org with any questions.
Register for A Walk in Their Shoes today.
---
Event Details

1:00 PM | Check-in & Refreshments
Samaritan House, 20 Kingman St., St. Albans, VT

2:00 PM | Tours Begin
Site visits include (3 miles):
- Franklin & Grand Isle Community Action
- Martha's Kitchen
- Samaritan House
- Spectrum Youth & Family Services
- Taylor Park
- Turning Point
- Voices Against Violence/Laurie's House
Event Sponsors
Presenting Sponsor:


Lead Sponsor: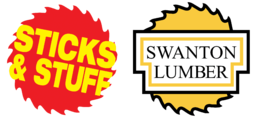 Neighborhood Sponsors: