What we do
We offer financial skill building to residents of Addison, Chittenden, Franklin, and Grand Isle Counties. If your priority is learning more about money management, building your financial stability, or increasing household assets, Financial Futures can help! We offer four programs:
View our services:
Personal Finance: small classes and one-on-one coaching to help you develop strategies for budgeting, saving money, paying down debt, building credit, and setting and achieving financial goals.
Micro Business Development Program: one-on-one counseling, technical assistance, classes, and workshops to help you start, sustain, and expand your small business.
Financial Education for New Americans: learn, discuss, and access resources regarding financial life in the United States with others who speak your language.
Eligibility
All services are free to those who meet our income eligibility qualifications (must make less than number indicated on chart for your household size to qualify for free services). See the chart below for program specific requirements: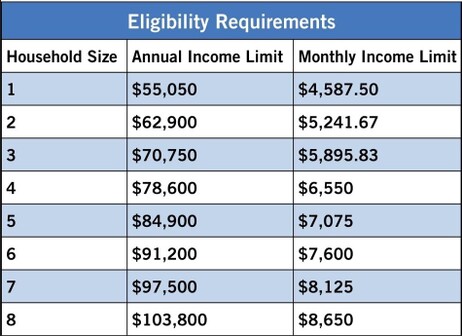 Household
A household refers to all members that you live with (aside from roommates). When referring to how many live in your household, include yourself. Your significant other, child, and parents are a part of your household; your roommates or friends are not.