Northwest Family Foods, one of CVOEO's three food services programs, is managed by Franklin/Grand Isle Community Action. Located in St. Albans with satellites in Isle La Motte and Richford, it provides services in Franklin and Grand Isle counties.
We're keeping our market safe for you
We have taken all the precautions necessary to make sure your visit is a safe one.
Haven't missed a day yet!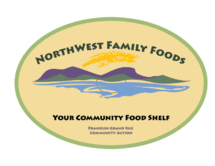 Contact us
St. Albans
5 Lemnah Drive, St. Albans, VT
Monday - Friday, 12PM–2PM


Isle La Motte
St. Joseph's Church
Last 2 Tuesdays each month, 10:30AM
Richford
Old Health Clinic
Last 2 Mondays each month, 11AM