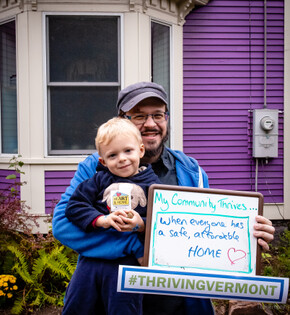 Housing is a basic human right and everyone deserves equitable access to safe, accessible, and stable homes, free from discrimination.
Having enough quality, affordable, and inclusive homes helps build vibrant communities, and promotes economic growth and opportunity for all.

In the face of the ongoing housing crisis in Vermont, where there simply aren't enough homes for people of all income levels - especially those of lower income and the most vulnerable in our communities - and as enter a third year of the covid-19 pandemic, housing justice is of paramount importance.
Here are just a few examples of housing justice issues that CVOEO supports: