Champlain Valley Weatherization offers a variety of services to both homeowners AND renters to improve home energy efficiency and comfort, and to decrease heating bills. If you rent, we'll work with your property owner to bring you the benefits of the program at little or no cost to them.
Energy audits to identify potential improvements in energy efficiency comfort, and ways to save money on fuel bills.

Heating systems check-ups to ensure safety, efficiency, and effectiveness.

Free lighting and appliance upgrades (where applicable) through our partnership with Efficiency Vermont.

Renovation construction services from a qualified crew, including materials and supplies.
Public Service Announcement
If you pay the utilities, efficiency benefits you directly. Our clients often save 15% to 30% or more on fuel bills.
Even if you don't pay the utilities yourself, there are important benefits for you:
End complaint calls for frozen pipes and comfort problems
Reduce ice dams, rot, paint failure, and moisture problems
Lower turnover and tenant arrears with more affordable bills
"…When I signed up for an evaluation by the Weatherization Program I had no idea how important they would become to my ability to keep my home. I knew my furnace was getting old and had no idea how I would afford a new one. The staff came and did a thorough evaluation from lights, to appliances, attic insulation, air sealing doors, carbon monoxide detectors, bathroom exhaust fan and an inspection of that old furnace. They replaced my furnace and fixed all the other problems I didn't even know I had! Not only was the evaluation thorough but the workmen were wonderful. I was so impressed with their level of professionalism and work ethic. I just don't know what I would have done without their help!" – Program participant

"…My oil furnace was 43 years old. They installed a new gas furnace and an on-demand hot water heater…insulation above the ceiling and put a house wrap around the basement, also a steel outside door (I had a hollow core door before)…and the drop in my heating and electric bills was astounding…" – Program participant
"My house has been five degrees warmer. I'm able to solely heat with my wood stove now." – Program participant from St. Albans
"It was comforting to know the contractors were from our own community, in fact practically neighbors." – Program participant
"Our light bill has already gone down nearly $100.00 per month!" – Program participant from Fairfield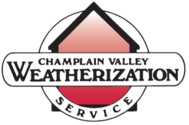 Contact us