We are excited to announce that registration is open for North by Northeast: Navigating Your Small Business taking place on September 30, 2023 at Vermont State University's Randolph Center.
As co-hosts, we have joined together with our Community Navigator Pilot Program's (CNPP) partners to support the growth of small businesses in Vermont, and to ensure that every small business owner knows about and has access to the services and support available to help you succeed.

Whether you are a small business owner, a solo-preneur, someone thinking about starting a business, a resource provider, or a community partner, we hope you will join us!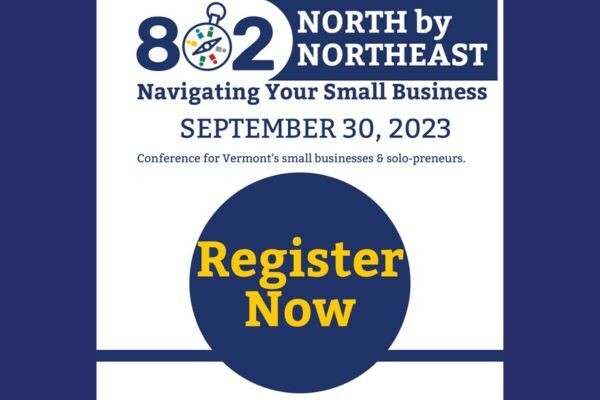 Saturday,
Sep 30, 2023
8:00 am - 3:30 pm