Learn how the VT Attorney General's Consumer Assistance Program Supports Small Businesses
Learn how the VT Attorney General's Consumer Assistance Program Supports Small Businesses
Join Emily McDonnell, Small Business Advocate, to learn about the Vermont Attorney General's Consumer Assistance Program (CAP). Participants will come away with important information on CAP's free letter mediation service, scams impacting businesses, new regulations for contractors, and answers to common business questions. This class is appropriate for new and existing businesses.
How would you resolve a dispute with a business or customer over payment?
Do you have a scam plan for your business? If you're hacked, who do you call, who pays, and who is responsible?
Residential contractors, take note! Learn about new regulation, Act 182.
Learn this and much, much more!
Both in-person and online sessions available:

In-person: Wednesday, May 3rd, 6-7:30pm at Peoples Trust Company, 59 Franklin Park W, St Albans, VT 05478
Online (Zoom): Thursday, June 8th, 10am-noon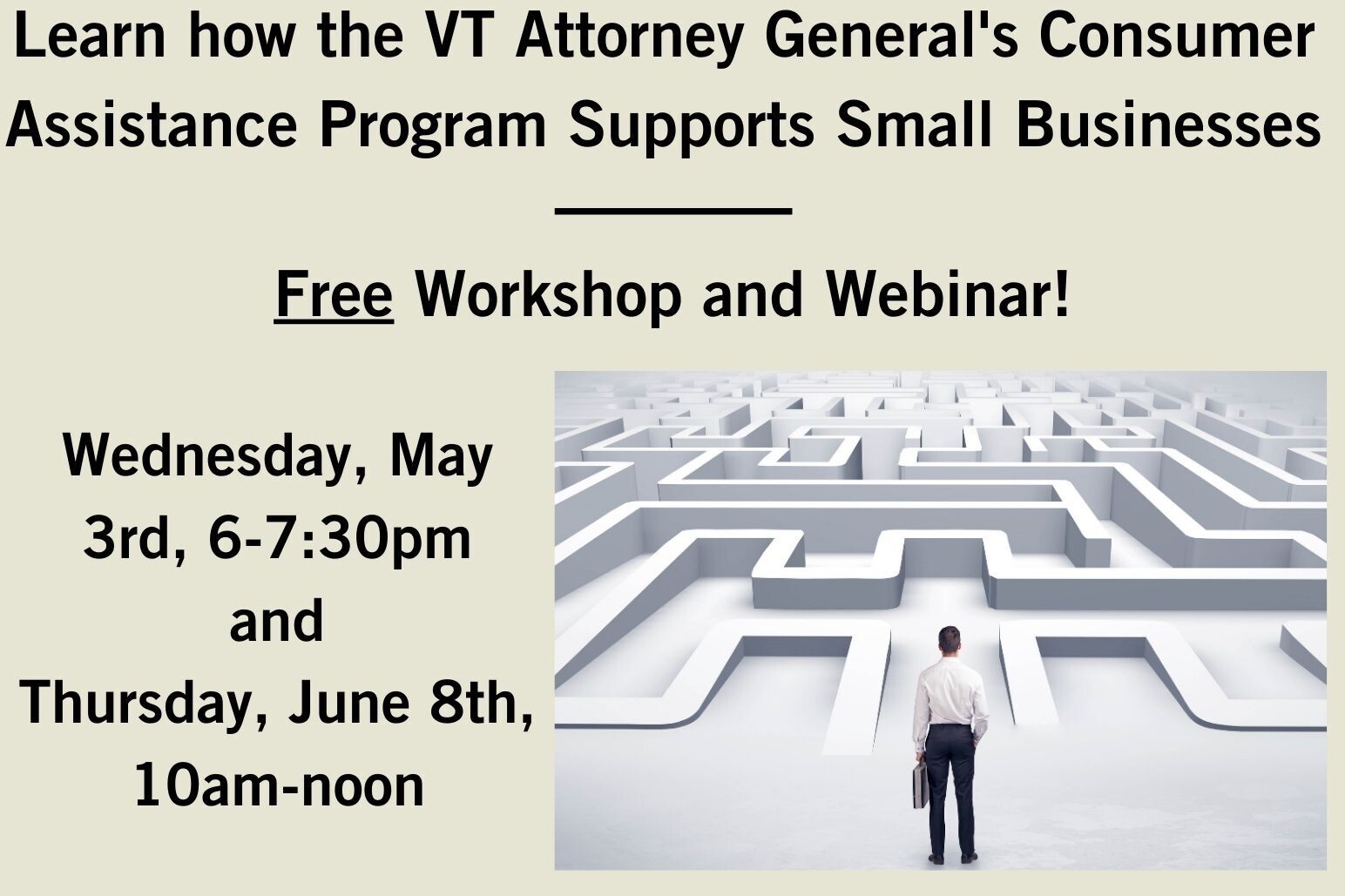 Wednesday,
May 3, 2023
6:00 pm - 7:30 pm
In-Person
Thursday,
Jun 8, 2023
10:00 am - 12:00 pm
Online