Celebrating Robert Ostermeyer
Celebrating Robert Ostermeyer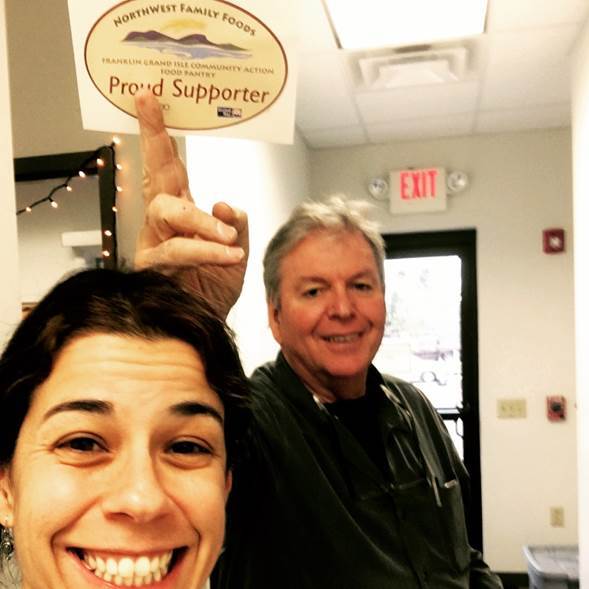 It is with broken hearts that the Franklin Grand Isle Community Action team of CVOEO shares that our Director, Robert Ostermeyer, has died. Robert was a remarkable man. The knowledge and passion he brought to his work was unparalleled. Robert was an amazing leader, he made all of us feel cared about and important, not just in the work we do, but as people.
In his work Robert fought for social justice. He understood poverty as a failure of society, not of an individual. He sought to alleviate the suffering that poverty causes, not just in mitigating food insecurity, homelessness and the deprivation of basic needs, but also in empowering and bringing honor to those who struggle. Robert was a great collaborator and worked on many inter-agency teams, councils, and committees in our community. In each case Robert held the system of social services accountable for its shortcomings, not with the intention of being critical, but with an aspiration that we could do better. And we, both the people that knew him and the community that he served, are better because of him.
Robert was a great leader and a great friend. Robert believed strongly that the relationships we have with each other are not only just as important as the work that we do, but in fact a foundation that makes work productive and effective. A lover of conversation and a master of dialog, Robert made time to connect with others in a way that was truly meaningful and sincere. He cared about us, he taught us, he challenged us, and he guided and supported us.
Robert's impact on our lives and in this community are not just to be remembered. They are lasting. He changed us and this community for the better and gave us the knowledge, skills and direction to continue the work moving forward.
Take a listen to the June 2020 Rumble Strip podcast "1900 cars," a conversation aimed at trying to understand why last year's drive-through food box distributions were critical to many Vermonters. Robert had an exceptional gift to bring clarity to conversations on the realities of hunger and food insecurity. This podcast is a great example.