GreenSavingSmart Podcast Club
GreenSavingSmart Podcast Club
CVOEO's GreenSavingSmart program is excited to announce the start of our new Podcast Club! Join us on the third Wednesday of each month to discuss environmental and financial topics of the day and to connect with like-minded peers! Please listen to Session One's 30-minute episode prior to attending and RSVP.

Session One: How We Survive: Electrify Everything
Date and Time: June 21st, Noon – 1pm
Location: Head Start Conference Room at 255 S. Champlain Street, Burlington, VT
Bring your own lunch!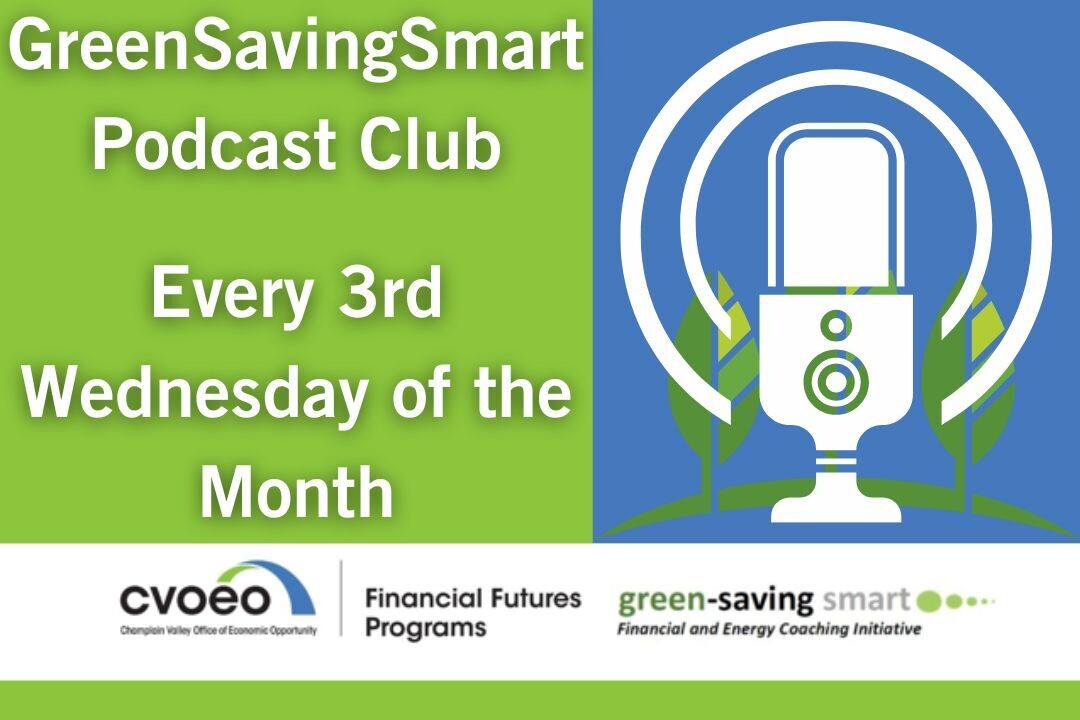 Wednesday,
Jun 21, 2023
12:00 pm - 1:00 pm